---
PLEASE FLY QUIET
The Truckee/Tahoe region is a very NOISE SENSITIVE COMMUNITY and our airport strives to be a good neighbor.
PILOTS: Please abide by our noise abatement procedures, the voluntary curfew, and utilize aeronautical resources provided here: ➤ Arrival & Departure Noise Abatement Info We ask that pilots please respect KTRK's Voluntary Curfew and Do Not Fly between 10 pm and 7 am.
RESIDENTS: Learn more about the airport's efforts to reduce noise and annoyance, our initiatives, and ways to help us improve: ➤ Resident Noise & Annoyance Info and Options ➤ Report Noise
---
YOU'RE INVITED - HOLIDAY BLOCK PARTY

Celebrate the holidays with local farmers and makers on Thursday, December 7th! Bounce between Truckee Roundhouse, Tahoe Food Hub, and Sierra Community House for a non-profit holiday market. Enjoy music, delicious food, craft beer, and wine as you shop for organic produce, specialty foods, and handmade local crafts. Connect with the people behind our food, goods, and community support efforts, and don't miss the chance to snap a photo with SANTA, brought to you by the Truckee Chamber of Commerce! Drinks and food are available for purchase. Funds raised will benefit the programs of all three non-profits
---
RUNWAY 2/20 REOPENS !
KTRK's crosswind runway Runway 2/20 reopened on November 16, 2023 after 17 weeks of reconstruction. The $7M project (same footprint at 4,650' x 75') was sponsored by FAA Airport Improvement Program "AIP", CA Division of Aeronautics and Truckee Tahoe Airport District funding. Local pilot Mike Daniel with his Carbon Cub aircraft was the first to take off and land on the reopened runway. Brandley Engineering was the engineering firm on the project, and Mercer-Fraser was the General Contractor. (Photos by: Marc Lamb) ➤ First Flight, Pilot Mike Daniel Video
Ribbon cutting pictured L-R: Mary Hetherington, Airport Board Director / David Van Quest, Aviation & Community Coordinator / Bill Greeno, Truckee Chamber Board Chair / Jeff Menasco, Director of Aviation / Mike Daniel, Local Pilot & Aircraft Owner / Kat Rohlf, Airport Board President / Damon Brandley, Brandley Engineering / Robb Etnyre, Airport GM / Kellie Cutler, Truckee Cultural District / Jan Atwell Holan, Lift Wellness Workspace / and Jessica Penman, Truckee Chamber President.
---
POPULAR AIRPORT WEB PAGES
➤ ARRIVAL/DEPARTURE INFO and NAP's
➤ Construction on the Airfield / Summer Ops
➤ HANGAR TENANT PORTAL
➤ AUTOPAY SET UP - QUICK GUIDE
➤ Live 360 Degree Webcam
➤ Snow Day Winter Ops Airfield/Runway News
---
KTRK VIDEO LIBRARY
KTRK CAUTIONS: Mountains / High Density Altitude / Summer Glider & Skydiving Activity / High Field Elevation / Wind Gusts / Wildlife
➤ KTRK: RWY 02 - Arrival from the North (VFR)
➤ KTRK: RWY 02 - Departure "Preferred Calm Wind Departure Runway" (VFR)
➤ KTRK: RWY 11 - Arrival from the South Southeast (VFR) NEW!
➤ KTRK: RWY 11 - Departure to the Northwest (VFR)
➤ KTRK: RWY 20 - Arrival Gateway (VFR)
➤ KTRK: RWY 20 - Departure Left 270° to the West (VFR)
➤ KTRK: RWY 29 - Arrival Gateway (VFR)
➤ KTRK: RWY 29 - Departure Bypass (VFR)
---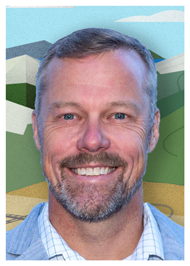 Welcome from the General Manager
Since 1958, the Truckee Tahoe Airport District has been an integral part of the community of Truckee and North Lake Tahoe. Located at 5,900 feet, in the heart of the Sierra Nevada Mountain range, we are connected by more than a runway! With a dedicated team and volunteers, we are highly aligned with our mission.
The Truckee Tahoe Airport aims to provide safe, high-quality services and facilities, reduce impact on our airport neighbors and the environment, and invest in opportunities that increase community safety and provide sustained benefit to the entire Truckee Tahoe region.
Robb Etnyre, General Manager
Photo by ScottShotsPhoto.com