---
CHRISTMAS DAY HOLIDAY SCHEDULE
- KTRK FBO Services, Self-serve 100LL fuel island and terminal building CLOSED 12/25/2023
- Air Traffic Control Tower CLOSED 12/25/2023 (Pilots check NOTAMS, use CTAF 120.57)
- Red Truck Cafe CLOSED 12/25/2023
---
PLEASE FLY QUIET
The Truckee/Tahoe region is a very NOISE SENSITIVE COMMUNITY and our airport strives to be a good neighbor.
PILOTS: Please abide by our noise abatement procedures, the voluntary curfew, and utilize aeronautical resources provided here: ➤ Arrival & Departure Noise Abatement Info We ask that pilots please respect KTRK's Voluntary Curfew and Do Not Fly between 10 pm and 7 am.
RESIDENTS: Learn more about the airport's efforts to reduce noise and annoyance, our initiatives, and ways to help us improve: ➤ Resident Noise & Annoyance Info and Options ➤ Report Noise
---
YOU'RE INVITED!


---
POPULAR AIRPORT WEB PAGES
➤ ARRIVAL/DEPARTURE INFO and NAP's
➤ Construction on the Airfield / Summer Ops
➤ Live 360 Degree Webcam
➤ Snow Day Winter Ops Airfield/Runway News
---
KTRK VIDEO LIBRARY
KTRK CAUTIONS: Mountains / High Density Altitude / Summer Glider & Skydiving Activity / High Field Elevation / Wind Gusts / Wildlife
➤ KTRK: RWY 02 - Arrival from the North (VFR)
➤ KTRK: RWY 02 - Departure "Preferred Calm Wind Departure Runway" (VFR)
➤ KTRK: RWY 11 - Arrival from the South Southeast (VFR) NEW!
➤ KTRK: RWY 11 - Departure to the Northwest (VFR)
➤ KTRK: RWY 20 - Arrival Gateway (VFR)
➤ KTRK: RWY 20 - Departure Left 270° to the West (VFR)
➤ KTRK: RWY 29 - Arrival Gateway (VFR)
➤ KTRK: RWY 29 - Departure Bypass (VFR)
---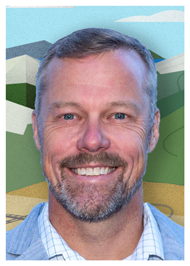 Welcome from the General Manager
Since 1958, the Truckee Tahoe Airport District has been an integral part of the community of Truckee and North Lake Tahoe. Located at 5,900 feet, in the heart of the Sierra Nevada Mountain range, we are connected by more than a runway! With a dedicated team and volunteers, we are highly aligned with our mission.
The Truckee Tahoe Airport aims to provide safe, high-quality services and facilities, reduce impact on our airport neighbors and the environment, and invest in opportunities that increase community safety and provide sustained benefit to the entire Truckee Tahoe region.
Robb Etnyre, General Manager
Photo by ScottShotsPhoto.com