AIRFIELD CONSTRUCTION
➤ Construction Bulletins / Summer Airfield Notices
---
PLEASE FLY QUIET
The Truckee/Tahoe region is a very NOISE SENSITIVE COMMUNITY and our airport strives to be a good neighbor.
PILOTS: Please abide by our noise abatement procedures, the voluntary curfew, and utilize aeronautical resources provided here: ➤ Arrival & Departure Noise Abatement Info We ask that pilots please respect KTRK's Voluntary Curfew and Do Not Fly between 10 pm and 7 am.
RESIDENTS: Learn more about the airport's efforts to reduce noise and annoyance, our initiatives, and ways to help us improve: ➤ Resident Noise & Annoyance Info and Options ➤ Report Noise

---
AIRSHOW & FAMILY FESTIVAL !
Saturday, June 24th, 9am - 4pm
Go Online for AirShow Mobile Pass

You're invited to a community favorite, the Truckee Tahoe AirShow & Family Festival. Come see amazing aerial acts, aircraft static displays on the ramp, a STEM Expo, and much much more!
ONLINE REGISTRATION for the AirShow Mobile Pass is required this year for Free admission and parking! The mobile pass also keeps you updated on all AirShow information, and allows you to collect points for a raffle to win fabulous prizes, including airplane rides over Lake Tahoe! For more general information visit
➤ Truckee Tahoe Airshow & Family Festival
➤ AirShow 2023 Performer Schedule
➤ AirShow 2023 Ramp Map
*Note: Schedule and Ramp Map are subject to change
Remember to ride a bike, carpool or take TART / TART Connect.
Bring a refillable H20 Bottle. Drink Tahoe Tap refillable water stations will be available.
NO PETS allowed, ramp pavement is hot, planes are loud! Please leave them home, not in your hot car!
---
Your Truckee Tahoe Airport District Board of Directors and Staff are working hard to implement and grow environmentally conscientious programs here at KTRK that include:
- Increasing Sustainable Aviation Fuels to a 75% mix in 2023.
- Maintaining airport owned properties like the 1,400 acre Waddle Ranch and the Ponderosa Golf Course for public use, open space, forestry managment and wildfire prevention.
- Increasing the use of electric vehicles around the airfield.
- Switching to LED lighting at the airport, and participating in the Dark Skies Truckee initiative.
- Being a founding member and supporter of the Climate Transformation Alliance (CTA), launched in July 2022.
The Truckee Tahoe Airport District is a founding member and supporter of the Climate Transformation Alliance (CTA), launched in July 2022. The CTA is a regional public-private partnership of local governments, special districts, community organizations, businesses, and individuals committed to collaboration, innovation, and accountability through a governing body and shared vision for the North Tahoe-Truckee community to achieve Carbon Neutrality by 2045! For more information on the CTA visit: ➤ CTA - Vimeo Part 1 ➤ CTA - Vimeo Part 2 ➤ CTA - Climate Transformation Alliance
---
POPULAR AIRPORT WEB PAGES
➤ ARRIVAL/DEPARTURE INFO and NAP's
➤ Live 360 Degree Webcam
➤ Construction on the Airfield / Summer Ops
➤ Snow Day Winter Ops Airfield/Runway News
---
KTRK VIDEO LIBRARY
KTRK CAUTIONS: Mountains / High Density Altitude / Summer Glider & Skydiving Activity / High Field Elevation / Wind Gusts / Wildlife
➤ KTRK: RWY 02 - Arrival from the North (VFR)
➤ KTRK: RWY 02 - Departure "Preferred Calm Wind Departure Runway" (VFR)
➤ KTRK: RWY 11 - Arrival from the South Southeast (VFR) NEW!
➤ KTRK: RWY 11 - Departure to the Northwest (VFR)
➤ KTRK: RWY 20 - Arrival Gateway (VFR)
➤ KTRK: RWY 20 - Departure Left 270° to the West (VFR)
➤ KTRK: RWY 29 - Arrival Gateway (VFR)
➤ KTRK: RWY 29 - Departure Bypass (VFR)
---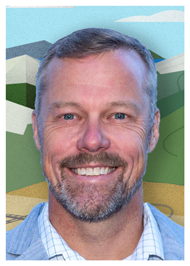 Welcome from the General Manager
Since 1958, the Truckee Tahoe Airport District has been an integral part of the community of Truckee and North Lake Tahoe. Located at 5,900 feet, in the heart of the Sierra Nevada Mountain range, we are connected by more than a runway! With a dedicated team and volunteers, we are highly aligned with our mission.
The Truckee Tahoe Airport aims to provide safe, high-quality services and facilities, reduce impact on our airport neighbors and the environment, and invest in opportunities that increase community safety and provide sustained benefit to the entire Truckee Tahoe region.
Robb Etnyre, General Manager
Photo by ScottShotsPhoto.com